The Military Vehicle Trust is an International Organisation, and members have an interest in Military Vehicles, Clothing, and Equipment, particularly over the last century, when armies have become mechanised. The MVT has branches throughout the UK, the Yorkshire area being just one. They hold and support events from Spring to Autumn, with the occasional winter run out. You don't need to own a vehicle to join the MVT, just an interest is enough. Why not JOIN UP now?
Meetings - 1st Wednesday in month - Wetherby Sports Association, Lodge Lane, Wetherby, LS22 5FN. Meeting starts at approx 8pm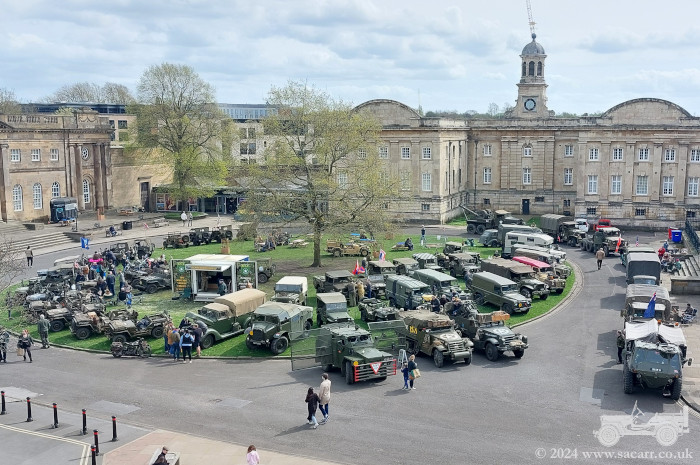 LATEST UPDATES
18/04/20 - CORONAVIRUS UPDATE
DUE TO THE VIRUS, ALL AREA MEETINGS ARE CANCELLED UNTIL GOVERNMENT LOCKDOWN REGULATIONS ARE CHANGED. THE SITUATION WILL BE REVIEWED AT THAT TIME.
18/04/20 - The Area Reports page has been updated with the March/April report.
18/02/20 - The Area Reports page and the Events Diary have been updated. There are many places wanting vehicles for VE Weekend, so if you haven't committed to an event yet, check through the list.
------------------------------


Don't forget we're on Facebook too!!