Holidaying on the island presented too good opportunity to visit the military museum often referred to as a Tank Museum. Certainly nearly all the vehicles are tanks or remains of them. Vehicle activity days take place on Saturdays and Wednesdays at 11.00am and there is plenty of opportunity to take photos from a raised gallery.
The sunny Wednesday I was there was the last display of the year and ran a little late. Trouble starting the Humber Pig was the cause, but they eventually left it to get on with the show. We were treated to excellent demonstrations by a Ferret, Saracen, Centurion MkV, FV432, and a T54 as they careered around the arena kicking up clouds of dust. At only £7.50 including access to the museum this was excellent value.
Afterwards rides were available and, for example, the FV432 ride only cost £4 whilst one in the T54 would set you back £45.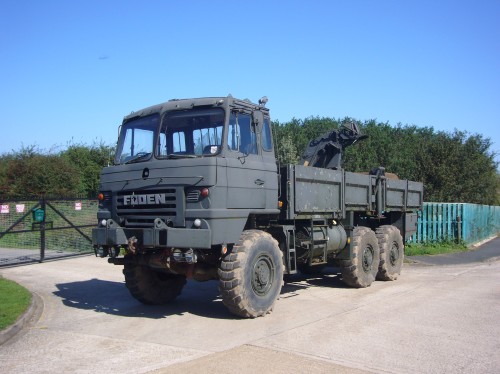 In my capacity as your Press man I was treated to a personal tour by Bob Darwood, who had done the commentary earlier. Boy did he know his stuff and had tales about each vehicle. We started off in the back lot, before going through to the museum. Outside in the undergrowth there are plenty of tank hulls awaiting their turn to be restored or used for parts and can in fact be bought.
A number of these came off the tank ranges - the A24 Cavalier since up for sale on Milweb came from Otterburn (has tank tracks stored on top in photo). Interesting items included a Centurion Howitzer prototype which was originally fitted with a 5.5" gun.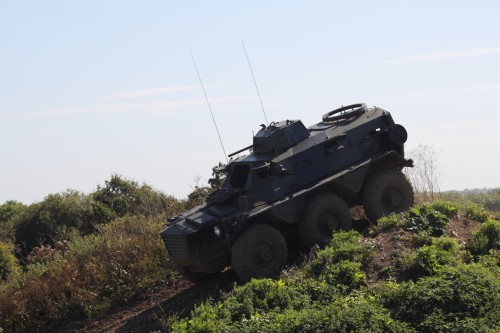 A line up of 3 Comet hulls at various stages of restoration takes up quite a bit of the workshop. These featured in the Tank Restoration programme which Bob said actually featured 3 different tanks representing stage progress!
A private restoration of a Churchill was well underway with the turret finished and again parts that had been range recovered. By the way he said that the private restorations help the museum pay its way.
The museum's beautiful Sexton was nearby as was a fantastic Scammell pioneer in desert sand owned privately by Tim Rushton. Further in the building in a separate display area is given over to a great private collection of German vehicles and equipment bought in the 60's when such things were relatively cheap.