A small group of us were invited to display at Leeds Armed Forces Day on Saturday 23rd June.
Richard Wright's "Big B" GMC workshop and our Jeep and Ambulance were situated on Briggate right outside Trinity shopping centre which was great for the armed forces charity stalls, as the footfall from punters was non stop from 8.30 until we were allowed to leave at 6pm. It was hard work keeping an eye on the trucks.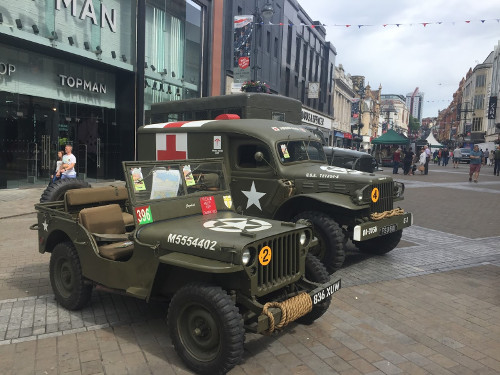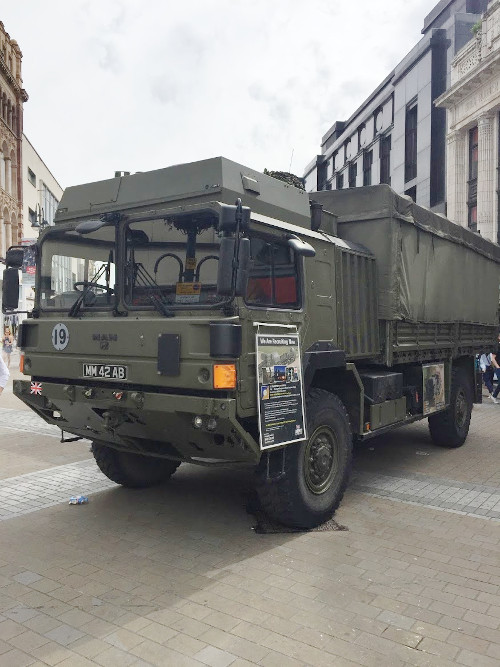 Another chap said he had lots of Jeeps back home. When I asked where home was - he said he was a retired army commander from Iraq!
The Lord Mayor of Leeds and his wife popped in to see us and stop for a photo before moving on to receive the parading veterans, serving personnel and cadets.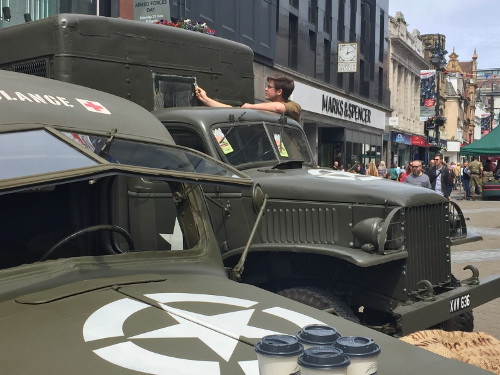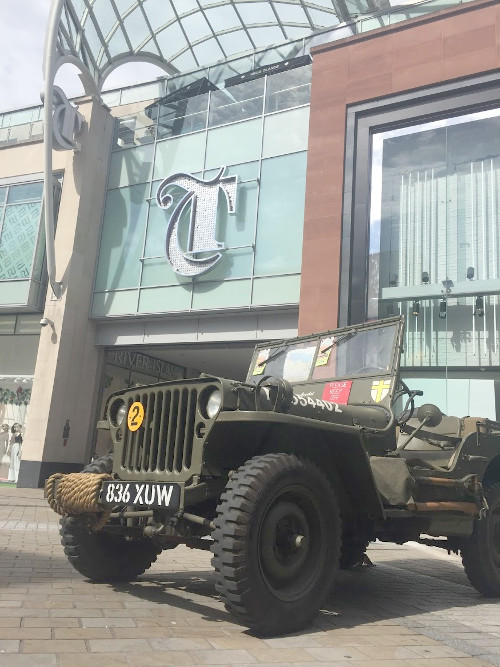 Lots of interesting people stopped to chat. One lady came over to look at our US ambulance, and explained her husband drove a "funny" flail tank up the beach on D- Day, but it got stuck in a shell crater, and some Americans pulled him out a day later with a bulldozer.